Meet Our Positive Future Group Team
Founder/Director
Dupe Makinde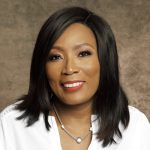 Dupe Makinde is a woman on a mission: to transform the lives of children and young people. That's why she founded the Positive Future Group, a group of dedicated and passionate people providing education and self-development to help young people develop their skills and achieve their full potential. 
Dupe passionately believes that regardless of their background, everyone should have the support and training to become the very best they can be – no matter what. And it's thanks to her 20+ years of public and private sector experience as both an accountant and family/youth support worker, that she is uniquely qualified to lead, inspire and drive the Positive Future Group to new heights.. 
 With awards under her belt and a wealth of experience in project and resource management, Dupe also brings a plethora of other skills to the group, from team leadership, youth development and strategic planning to expertise in financial management, project budget management, regulatory compliance, operations and more.  As an advocate of women empowerment, she also runs a monthly forum that empowers women to enhance their mental health and ensure that they are maximising every area of their lives.