PFG Afro-Dance Club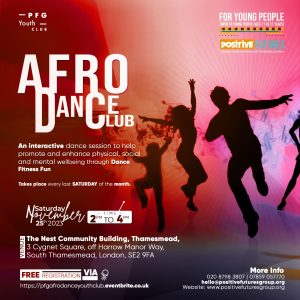 Join us for an interactive Afro-Dance fitness with a focus music, dance & culture.
Date: Saturday, November 25, 2023
Time: 2pm to 4pm
Venue: The Nest Community Building, Thamesmead, 3 Cygnet Square, London, SE2 9FA
Directions: see this link for Directions to the Venue https://w3w.co/this.living.gains
Highlights:
•Afro-Dance with SippSopps; an interactive dance session to help promote and enhance physical, social and mental wellbeing through Dance Fitness Fun.
Facilitators:
SippSopps
This session is open to all young people aged 10-17,
FREE registration via https://pfgafrodanceyouthclub.eventbrite.co.uk
Upcoming PFG 4-Week Study Skills Workshop for Young People (aged 10 to 17)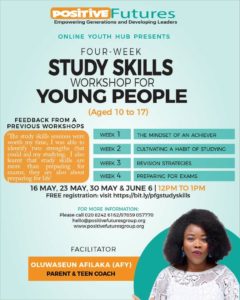 Our aim is to support young people during this period of social isolation with a structured development experience especially when they have to study more  on their own.  We will cover different topics as stated below over 4 weeks (1 hr/week) to give them time to reflect and come back with questions.  Please see more information below:
Highlights:
Week 1 - The mindset of an achiever
Week 2 - Cultivating a habit of studying
Week 3 - Revision strategies
Week 4 - Preparing for exams
Dates: 16 May, 23 May, 30 May & June 6
Time: 12pm to 1pm
FREE registration, to register visit https://bit.ly/pfgstudyskills
.
Afro Dance Workshop for Young People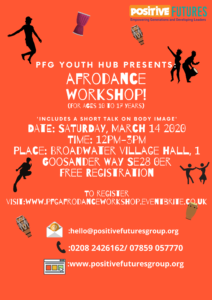 Saturday, 14 March 2020
Time: 12pm to 3pm
Place: Broadwater Village Hall, 1 Goosander Way, London, SE28 0ER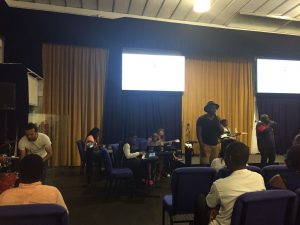 Name: The 'Sound of Music' Project  - FREE Music Lessons for Young People aged 10 to 17.
Each young person will have the opportunity to choose from one of three musical instruments – Keyboard, Drum set or Electronic Guitar.   Our aim is to help the young people to acquire their newly sought skills within 8 weeks.
Date: Every Saturday for 12 weeks; starting from October 5 2019
Time: 11am to 2pm
Venue: The Link Thamesmead, Bazalgette Way, Thamesmead, London, SE2 9BS
We would also be grateful for a voluntary donation of any amount towards the programme. Places are limited so they will be offered on a first come first serve basis.
To register your child's interest, please visit - https://pfgsoundofmusicproject.eventbrite.co.uk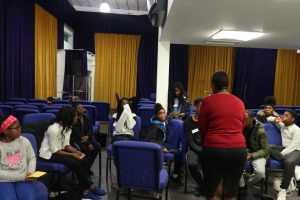 Name: Etiquette and Good Manners for Teenagers
Date: February 21st 2019
Time: 12pm to 3pm
Venue: The Link Thamesmead
Topics covered:
Why do we need Good Manners       
Let's make a positive first impression
Good Table Manners
PFG Long Term Investing Online Seminar for Young Adults (aged 18 to 25)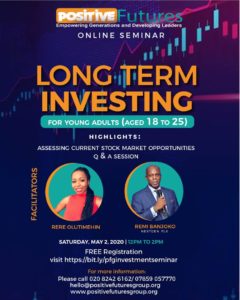 Date: Saturday, May 2 2020
Venue: Online
Time: 12pm to 2pm
Topic: Assessing current stock market opportunities
Registration is FREE but spaces are limited.  To register, please click on this link.
Our facilitators are:
Remi Banjoko – an avid Private Trader and Investor in the Financial Markets with over 18 years experience trading and investing in the global financial markets.  He has a passion for educating and enlightening others on wealth creation. He organizes and facilitates Trading and Investing seminars and workshops across the world with particular emphasis on the UK, USA, Nigeria, Rwanda and Ghana.  He is also the author of "Trading & Investing Made Easy"
Rere Olutimehin –
Réré is a 22 year old first class law graduate. Having recently completed her Legal Practitioners Course (LPC) and a Masters, she currently works as a paralegal with an international record label. After attending our Financial Literacy seminar in August 2018 (facilitated by Remi Banjoko), she started saving and investing small sums of money.  She will share her story and experience as a young successful investor.  I am sure she will inspire her peers.
Positive Self-Talk for Young People (aged 10 to 17)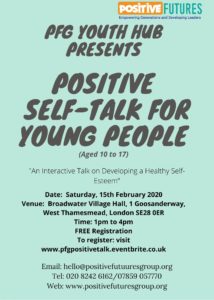 Date: Saturday, February 15, 2020
Venue: Broadwater Village Hall, 1c Goosander Way, West Thamesmead, London, SE28 0ER
Time: 1pm to 4pm
Registration is FREE but spaces are limited.  To register your young people, please click on this link.
This interactive session will focus on developing healthy self-esteem.  Self-esteem is our own opinion of ourselves and it is very important for our young people to have a balanced view of themselves.  Low sew-esteem if not addressed can cause problems with friendships/relationships, create anxiety, stress, and increase likelihood to depression.  During this session, we will have a discussion on:
Sources of a healthy self-esteem;
What affects the way we see ourselves;
The importance of having balanced view of ourselves &
How self-esteem affects relationships.
At the end of this session, the young people will have
Improved self-confidence and aspirations.
They will feel nurtured, valued and be motivated to be themselves where ever they go.
They will value themselves and uniqueness more positively.
They will be able to stand up to negative peer pressure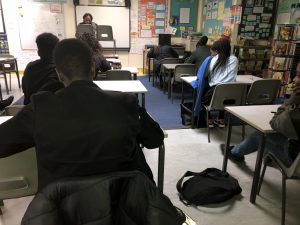 Name: PFG FREE Study Support Sessions
Date: May to July 2019
Time: Wednesdays at 5pm
Venue: The Broadwater Village Hall, 1c Goosander way, West Thamesmead, London, SE28 0ER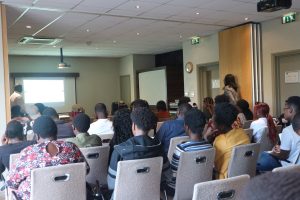 Name: The Young Professional - Making the right first impression
Date: 21st September 2019
Time: 12:00pm to 3:00pm
Venue: The Broadwater Village Hall, 1c Goosander way, West Thamesmead, London, SE28 0ER
Registration: £10, please visit this link for registration - https://pfgyoungprofessionalseminar.eventbrite.co.uk